Explore the benefits of smart lighting in Lincoln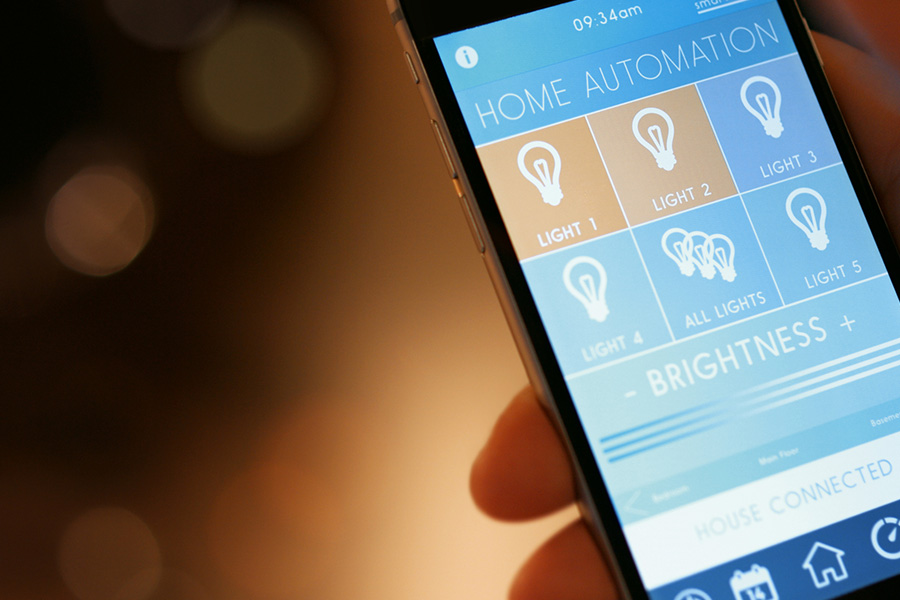 Do you ever wonder what Thomas Edison would do if he saw modern Lincoln smart bulbs? Starting from his life-changing invention, we now have home automation systems that can control your property's LED lights with your mobile device. However, before you run out and buy the most recent system, do some research first, so you know what's you should get for your home.
Use the platform you know
Numerous systems support a range of platforms that can manage your smart lighting in Lincoln, but it might be best to stick with what you're familiar with . For example, if you have an Android mobile device, you might prefer a system that functions in conjunction with Google. On the other hand, you might select Amazon's Echo which allows you to use voice controls on your device. Of course, if you select a Vivint smart home, your smart home mobile app will work in harmony with the well-known platforms of Amazon, Google, and Apple.
Should you include a smart hub?
You have the option of buying a couple smart light bulbs that link easily with your home network, but you will forgo several safety and convenience advantages. Vivint's Smart Home Automation is able to seamlessly pair with your home security package if you want the best from your smart lighting.
It just makes sense to connect to a central hub and associate your lights with a smart doorbell, window sensors, along with your other home defense devices. Then your lights could be configured to instantly brighten if one of your home's video cameras senses questionable activity. You might also enjoy having your lights go down while your home security activates at bedtime.
Sleep soundly with your Lincoln smart lights
The flexibility to put your lights on a schedule is a nice advantage of smart lighting in Lincoln. Virtually all smart lighting can be controlled in various manners, giving you the ability to activate or deactivate them when you want. You may even operate them on a timed interval, activate them according to the specific times of sunrise and sunset, or create a range of custom plans to fit your needs. By utilizing the Vivint smart home application, you can have your lights do what you like and when the time is right, including dimming or brightening according to a set routine.
Smart lighting reduces energy consumption and cost
LED smart lights lower your energy usage much more than the older technology you previously had in your home and aren't hot to the touch. You can save even more money on utilities with the help of location-based controls, built-in motion sensors, the Vivint smartphone application, or linking with your home's complementary smart home elements. You then end up creating a unique lighting configuration right at your own house to use and save energy like you've never thought possible.
Add more automation components to your smart lighting
One of the great benefits of the Vivint smart home solution is its ability to protect your entire home, including a wealth of linked devices like front door cameras, smart locks, interior and exterior video cameras, integrated thermostats, garage door functionality, and an array of other possibilities. When you have total command of your home's automation and protection, your home becomes more secure.
Equip your home with Lincoln smart lighting from Vivint
If you're thinking about replacing your traditional lighting to powerful smart lights, you must explore what Vivint can do for you. Our smart home system can make your home a safer and more efficient place while optimizing your day-to-day life. Simply dial (402) 545-5763 and request your smart home today!