What's the difference between standard smoke detectors vs. monitored fire alarms in Lincoln?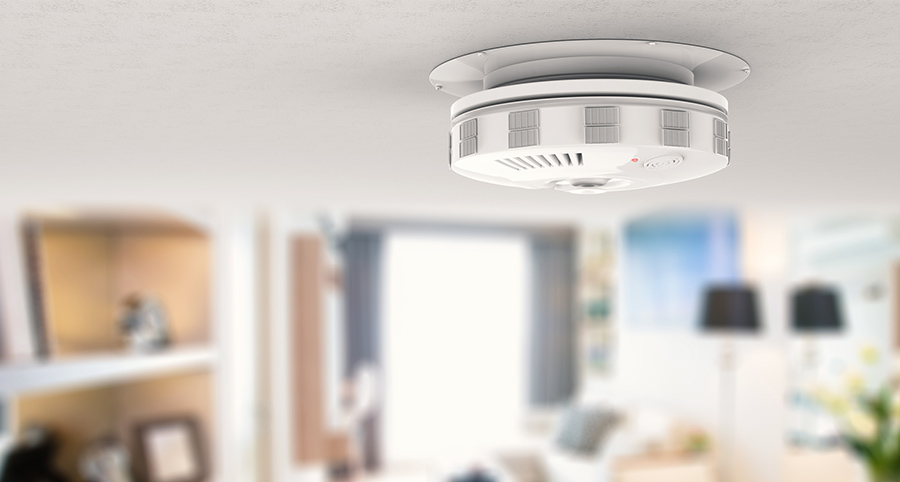 In the Lincoln smoke detector vs. monitored fire alarm debate, there's easily only one winner. Smoke detectors are a vital first step in guarding your residence from fire, but they have some notable drawbacks. Alternatively, monitored fire alarms have more means to identify a potentially dangerous situation and can reach out to help in the event of a disaster. Linking your fire alarms to a home security system also results in many other advantages that your common smoke detectors would only wish for.
Your regular smoke alarms in Lincoln might be inadequate
Defending against fire is a crucial consideration, and smoke detectors perform an essential part in shielding your family. Despite that fact, smoke detectors have various shortcomings. For example, they can only react to smoke, not high temps. In the event there is an emergency in your residence, you might not be alerted unless the smoke reaches the smoke detector. Even though there are some other unmistakable indications of fire -- like a marked rise in heat -- if there's a lack of smoke, you won't have a triggered smoke detector.
Additionally, smoke detectors only beep if they detect an adequate amount of smoke. If a fire begins slowly, you might not be warned until the flames are out of control. Some smoke detectors use dual sensors, which means they will be able to perceive smoke from both a blazing inferno and a more gradual burn. Then when they do go off, it's up to the resident to contact the fire department after safely leaving the residence.
Monitored fire alarms offer more benefits than standard smoke detectors
Even though they have a similar appearance to standard smoke detectors, monitored fire alarms can do much more. When integrated to a comprehensive home security system, they are able to:
Identify fire with different sensor types: Comparable to a standard smoke detector, the monitored component can engage from a roaring blaze or smoldering embers. It will resonate an easily audible warning when it recognizes a potential disaster.
Detect fire from a abrupt temperature increase: A monitored fire alarm can also activate if it discerns an unusual heat surge. Typically, heat is noticed in advance of smoke. Added methods to identify a fire means extra methods to safeguard your family.
Notifies trained monitoring specialists: Fires will occur whether you are on site or somewhere else. Regardless, your fire alarms will notify your monitoring specialists, who can swiftly contact the fire department. When seconds count, it's nice to know that somebody is consistently watching over your home.
Integrates with home automation: Although the chief task of a fire alarm is to identify dangerous situations and notify assistance, it may also join forces with other automated components. For instance, a tripped alarm could prompt your system to engage the exhaust fan to slow the fire or trigger smart light bulbs so you can find the safest exit out of your home.
Your monitored fire alarms are a key element of a complete smart home
The easiest approach to maximize the functionality of your fire alarms is to integrate them with a Vivint home security system. Contact a Vivint expert today and discover the perfect smart home for your family. Place a call to (402) 545-5763 or submit the following form to take the first step toward a safer property.